The " ApocaLEXX Now" in Thailand episode aired on March 29, 2002 (in the U.S.)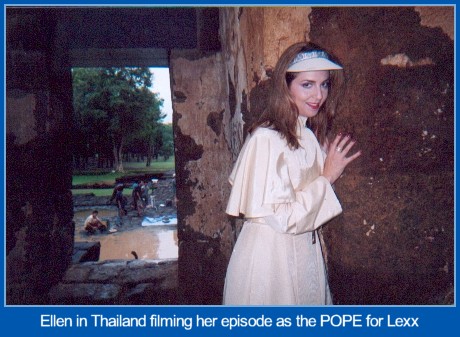 Ellen left Oct.19th. from LA to Bangkok, Thailand to film the episode #4.20, "Apocalexx Now". This was the last episode of the season to be filmed. It is a spoof of the famous film classic "Apocalypse Now". As previously announced Ellen plays the part of the POPE. She will be the first female Pope in Sci-Fi History.
Having filmed two episodes in Berlin, Germany, two episodes in Halifax, NS., one in Los Angeles, USA.; Ellen is looking forward to her next adventure. Since the 'Pope' golfs in this particular episode, she has been forced to take golf lessons.