Ellen Dubin's Biography
Born in Toronto, the Gemini Award-nominated Ellen Dubin has enjoyed a highly unique and diverse career as an actor. She began her career as a ballet dancer and then worked in the theater doing a wide variety of characters – from Shakespeare to musicals to dramas to farce. Her penchant for landing bizarre and fascinating roles led to Ellen becoming a cult figure in the science fiction world.
The statuesque powerhouse achieved her cult status over four seasons as four separate characters in the international hit series Lexx – starting with the alien cannibal, Giggerota the Wicked, and culminating with Pope Genevieve, the only female Pope in sci-fi history.
She recently wrapped two sci-fi pilots: Nobility, with the legendary Walter Koenig, Doug Jones, Cas Anwar, Christopher Judge and Torri Higginson, and Starfall, where she worked with Andrew Jackson and Damien Puckler, shot in Reno, Nevada.
Ellen was nominated for the Gemini Award for her series lead role as Jeri Slate on the Leo Award-winning supernatural drama series, The Collector. She has repeatedly excelled as a comedic actor, including her role as a Tupperware-loving mom in the multi- award-winning Sundance Film Festival favorite, Napoleon Dynamite.
She is also the go-to-girl for a host of movies on the Lifetime Network. She stars in The Wives He Forgot, opposite Molly Ringwald, Lies and Deception with Madchen Amick and Second Chances with Melissa George, all airing now on LIFETIME. Her Hallmark Hall Of Fame Presents/ CBS Emmy nominated movie of the week When Love Is Not Enough: The Lois Wilson Story (opposite Winona Ryder) is among her favorites.
Ellen affinity for the unusual has also led her to starring roles in:
The Listener, The Dead Zone, Earth: Final Conflict, Blood Ties, Dead Before Dawn, Mutant X, A Wrinkle In Time, and Highlander: The Raven where she is the only female to have a broad-to-broad broadsword fight in that show's history.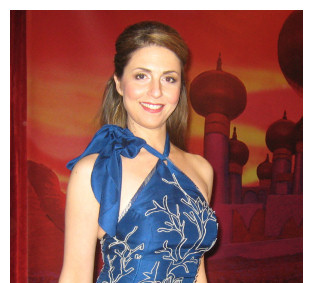 She recently finished a film opposite Armand Assante called Sicilian Vampire which is nominated for best ensemble film cast at the Action on Film Festival.
Ellen voiced many characters in Time Magazine's #1 PC video game of 2012 Guild Wars 2 and Ultimate Game of the Year Elder Scrolls V: Skyrim. She also was thrilled to lend her voice to the mega blockbuster Fallout 4, Star Wars Uprising, Elder Scrolls Online, Defense Grid: 2, World of Warcraft: Warlords of Draenor, Murdered: Soul Suspect and Wasteland 2. She is the voice of the highly acclaimed California Adventure Park attraction The World of Color World of Color: Winter Dreams. She is proud to be the official voice of Disneyland's 60th Anniversary Fireworks Spectacle, and the new promo trailers for Screamride and Skyforge. She was recently nominated for two Outstanding Voice Arts Awards for Best Voice Over in a Video Game and Best Narration Demo.
Ellen is honored to be the spokesperson for the Make A Wish Foundation in Toronto and Central Ontario and volunteers at the Los Angeles Mission. She is a member of Women in Film and Television, Women in Animation, Society of Voice Arts and Sciences and the Canadian Academy of Film and Television.
Website www.ellendubin.com
Twitter@EllenDubinActor
Facebook fan page www.facebook.com/EllenDubinActor?fref=ts
Instagram EllenDubinActor
https://pro-labs.imdb.com/name/nm0239294/