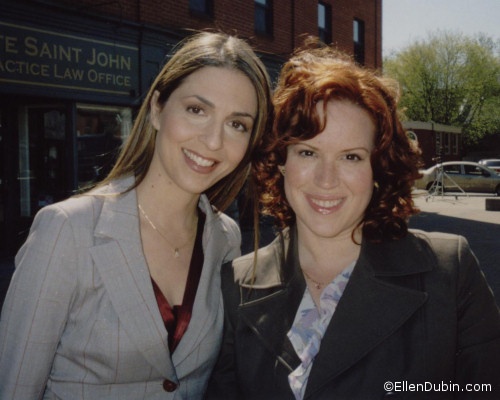 Ellen Dubin and Molly Ringwald in the Lifetime Movie The Wives He Forgot.
Ellen plays Molly's fun-loving wise-cracking best friend, Gwen.
Heartsick lawyer Charlotte (Molly Ringwald) is through with men until she meets Gabriel (Mark Humphrey), a perfect angelic hottie who treats her beautifully but has a case of amnesia. Angry women claiming to be his wives show up demanding
blood and Charlotte isn't afraid to defend him in court on charges of bigamy…after all, he's a different man…isn't he??
Ellen Dubin plays "Gwen" who is a positive force in Charlotte's life. Always around
to encourage, console or offer ice cream when Charlotte is depressed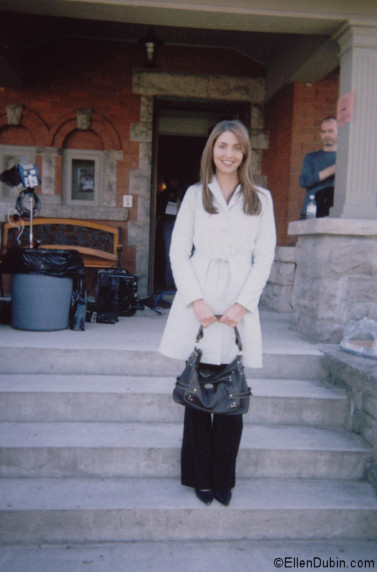 Ellen Dubin on the steps outside Gwen's (Molly Ringwald) house in The Wives He Forgot.